Sony's PlayStation 4: five things we want to know
Sony's PlayStation 4: five things we want to know
Sony is preparing to announce its next-generation PlayStation console in New York. Here's what we're keen to find out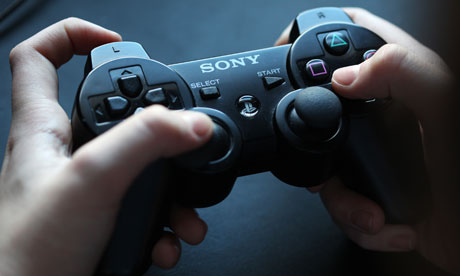 Almost eight years after the E3 press conference that ushered in the PS3 era, we're making another hyperspace jump into unknown territory. Specs have been leaked, photos posted online, rumours disseminated and deconstructed. But everyone who really knows what's going on is walled up behind airtight NDAs – for at least another 14 hours.
So in the meantime, here's what we'd like to see from tonight's meeting – some of it is mandatory, some fanciful. Feel free to add your own wishlist in the comments section.
The specs
The controller
The services
We all know that last year, Sony paid $380m for cloud gaming company Gaikai. So what's it doing with that technology? Lots of possibilities here. My money is on an extension of the PlayStation Plus philosophy – ie a subscription-based service that lets you stream and/or download new titles, perhaps even for free. Even if you don't play them over the web (broadband services might not be up to that task), you may be able to start playing titles as they download in the background. I think it's all going to be about ridding gamers of all the bottlenecks associated with digital content and downloadable updates. There's another angle though. Here's Sony's pre-event teaser trailer:
The games
The release date
I don't think we'll get a price on Wednesday. Even though rumours are suggesting a surprisingly reasonable £299 start point, Sony will want to see what Microsoft comes out with on the next Xbox before committing to anything. But we should get some indication of a launch date. At the moment, most pundits are suggesting Winter 2013 for Japan and the US, with Europe trundling along in the spring. But that was the old model. Now Sony is no longer relying on manufacturing its own proprietary components, surely a contained global launch period is possible. PS4 by Christmas? Is that too much to ask? We'll find out tonight... Maybe.