BitTorrent launches file sharing service SoShare; up to 1TB files for free
BitTorrent launches file sharing service SoShare; up to 1TB files for free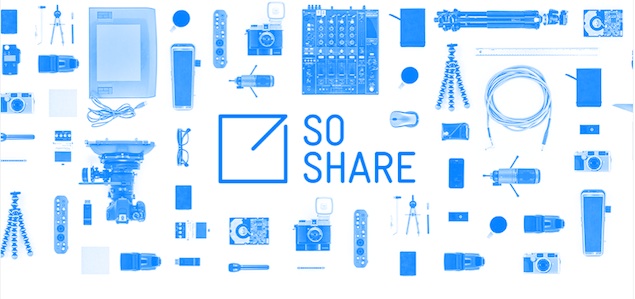 BitTorrent has
launched
SoShare, a service that allows users to share large files. Currently in public Beta, the service is available on Google Chrome, Firefox and Safari for Mac; and Chrome, Firefox and Internet Explorer for Windows through plug-ins, and offers free sharing for any number of files up to a Terabyte (1024GB) at once. The service is not available on Linux. Files are live for 30 days, but users can choose to expire them at any time.
Through the service, BitTorrent is specifically targeting users in the Media industry and professionals across fields like photography, films, music, and design, who need to share large files on a regular basis.
Users just need to
sign-up
for the service by creating an account, enter the recipient's e-mail address along with a message and can then attach the files through the browser. The recipient will get a download link and a thumbnail preview of the files which can be then downloaded by the recipient without the need to sign-up.
The management of the downloads is also done through the browser plug-in, and delivery is through BitTorrent framework. The download manager allows users to pause and resume downloads. The sender also gets a delivery receipt when someone views and downloads the file. Users can also create a public link for sharing file links.
This seems to be company's attempt to bring torrents to a more mainstream audience by letting the users focus on sharing the content, instead of worrying about finding a tracker and/ or downloading bit torrent clients.
We're not sure how the company plans to address issues related to copyright protected content. It will compete with services such as YouSendIt, and indirectly with cloud storage services such as Dropbox, Box and Skydrive. BitTorrent had also launched SyncApp in Alpha, which helps users in managing personal files between multiple computers.